We are sparing efforts on each process to ensure the high quality.
1. Mold Design Control
2. Mold Steel Hardness Inspection
3. Mold Electrodes Inspection
4. Mold Core and Cavity Steel Dimension Inspection
5. Mold Pre-Assembly Inspection
6. Mold Trial Report and Samples Inspection
7. Pre-Shipment Final Inspection
8. Export Product Package Inspection

We are confident that our QA team will ensure the quality of your project along with the newest equipments, which we are always updating to cater to the demand of customers.

We continue our success to meet ISO9001 quality standards!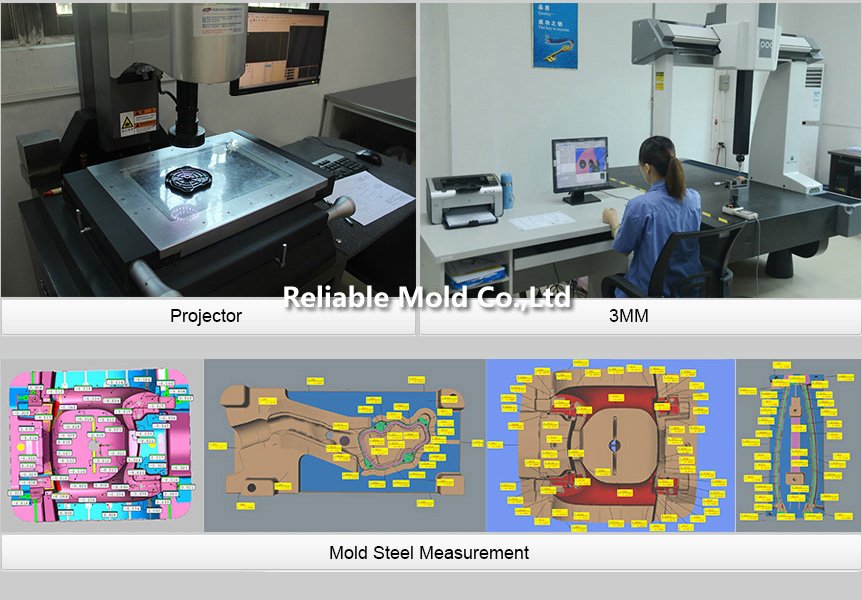 Copyright © Reliable Mold Industry Co.,Ltd ; Tel:0086-769-21611535 ; Cell :(0)18665121803; Skype:reliablemoldsandy; Add:Lotus Square Industry Zone, Changan Town ,Dongguan City ,Guangdong Province, China 523800